Texas Countdown!

| | | | | | |
| --- | --- | --- | --- | --- | --- |
| Dove Opener | | Teal Opener | | Duck and Goose Opener | |
My Hunting Page

I enjoy hunting, fishing, and the outdoors in general as well as photography and computes. I have included some pictures of hunts, as well as some friends that I hunt with. I enjoy hunting birds more than anything because they are the most challenging.

The days preceding September 1st in Texas there are many anxious dove hunters getting ready for the opening day. I am one of those people. The past few years I have not been able to hunt on opening day cause I had class the next day at Texas A&M University. For those of you who don't dove hunt you really need to try it. Those little birds are very acrobatic flyers and extremely hard to hit. The national average, I once read in the local paper, is seven shots per bird. My favorite dove gun used to be my Remington 1100 12 gauge, but now my new Nova has taken over. My brother has a Beretta 390 which is a very nice gun. I bought a Beretta 391 Sporting Gold with the silver receiver for Fall of '02.
I've only hunted quail in the wild once and it was a blast; I've been with a guide who has released a few hundred pin raised birds the night before and we'll go hunt them with a dog the next day but the wild birds were much more challenging. I also like to hunt geese and ducks and talk about a thrill. To be in a rice field listening and watching thousands of geese "honking" is an event you have to be there to understand.
Deer hunting has been a big let down to me. I'm a good shot, and haven't missed a deer for the past 5 years (not that's a bad thing at all) but it's to easy and to much luck in hunting deer. The more money you are willing to spend buys you the bigger buck, and to me that's bullshit. Have some rich big shot pay to have his spoiled little brat sit in a deer blind and shot a monster buck 40 yards away is not a sport at all. I REALLY REALLY want to stalk deer with my .454 Casull and am gonna give it a try next seasons. I guess that's why I like bird hunting, birds have wings (making them birds) and can go just about anywhere they want, so you don't have to pay a lot of money to have some great hunting. Well enough of my soap boxing. Here are some hunting links I've compiled, and soon to be pictures of hunting trips.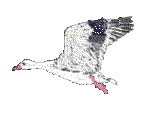 A Waterfowl and Upland Bird Hunting Journal
Waterfowl Hunting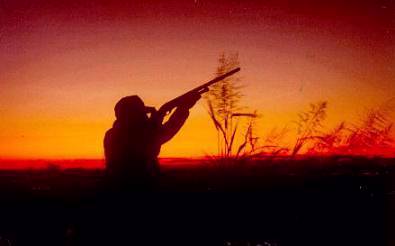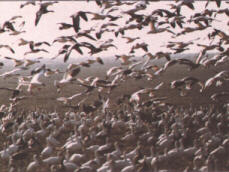 Articles
TEXAS DUCK AND GOOSE GUIDES


My guns.
Remington 1100


Benelli Nova


Beretta 391 Sporting Gold with the Silver receiver in 12 gauge with a 28" barrel with Beretta's new Gel·Tek Recoil Pad in Green.

Beretta 682 Gold E Sporting in 12 gauge with a 32" barrel with Beretta's Gel·Tek Recoil Pad in Green.

The gun on my wish list is a Browning BPS 10 gauge. (seen below in two different models)


My most prized shotgun is an original Belgium Browning A5 Sixteen.

A good set of all around links. Also a good link, here.
A shotshell guide for birds I've compiled from Winchester, Federal Cartridges, Remington, Bismuth, and Fiocchi pages.